■THE・3RD PLANET × Maghreb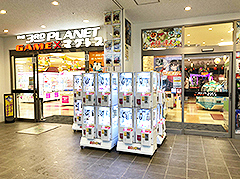 The arcade "THE 3RD PLANET × Maghreb" moved to the first and second floors of Maghreb WEST on July 21, 2018.

Thanks to the cooperation of many local businesses and residents, one of the largest arcades in the Tama Center area was fully opened on November 10, 2012 as a new business of Yunika Corp. on the second and third floors of the Maghreb Building.
We will work hard to provide customers with opportunities to smile by offering comfortable spaces and warm service in order to create an arcade loved by everyone. The arcade has a wide variety of game machines and one of the largest number in the region. We will keep adding the latest machines in the spacious store and continue our quest to become an arcade where anyone can freely enjoy themselves.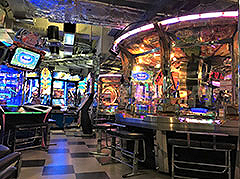 Logo
Outlet name and Address
URL
Maghreb West 1F/2F, 1-41-1 Ochiai, Tama-shi, Tokyo
TEL. +81-42-371-5556
[Business hours] 10:00~24:00

Website
■Business Divisions